Q M M A C
Queensland Multi-Media Arts Centre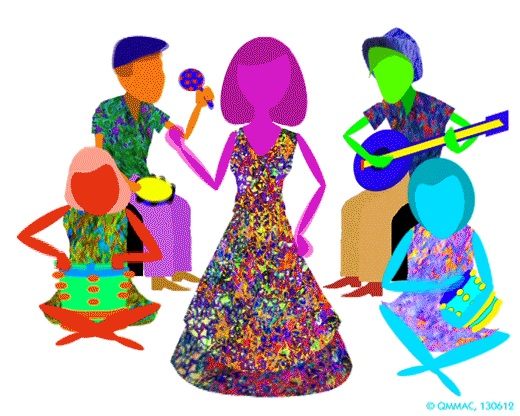 VISION

Our vision is to have a sustainable multi-purpose creative arts and performing arts venue offering pathways to work in promoting diversity and connecting communities.
MISSION
To offer progressive education within volunteering, artistic and employment initiatives; strengthening community bonds and promoting equality.
Queensland Multi-Media Arts Centre (QMMAC), is a large non-for-profit arts and education centre, established in December 1998 based in Islington catering for residents London-wide.
QMMAC aims to relieve poverty and deprivation for multi-cultural, disadvantaged and hard to reach communities. We offer a wide range of vibrant services including music, dance, performances, gallery, multi-media, design, pathways to work and resources for on-site creative organisations. Due to unfair cuts, the centre has become an independent community centre leading on a London-wide Anti-Cuts Campaign.
We take a strong grass roots approach with a bottom-up management system.
www.qmmac.org.uk @ copyright December, 2012 by Executive Board of Trustees of QMMAC